Orléans is a city on the Loire River about 120 kilometers (74 miles) southwest of Paris. The city was historically an important river port and was the at one point the capital of France. It played important role in the Hundred Years' War, and is particularly associated with the role of Joan of Arc during the siege of Orléans. References to the "Maid of Orléans" can be found all over the city. It is home to one of Europe's oldest universities, created in 1306 and now known as the University of Orléans. The students at the numerous universities in Orléans give the downtown are a great energy and vibrancy.

Stickers on the door of La Buvette, a bar in Orleans, France. I love the round one that says "This is La Buvette, an old school bar. No Free Wifi. No Facebook. No Lounge. No VIP. We are not in Paris."

The view down Rue Jeanne d'Arc towards the Cathédrale Sainte-Croix d'Orléans (Holy Cross Cathedral) in Orleans, France.

A nighttime view of Rue du Poirier in Orleans, France. I'm a sucker for dark streets with one source of light.
I didn't realize it until later, but this laundromat is two doors down from La Buvette, the bar in the earlier photo.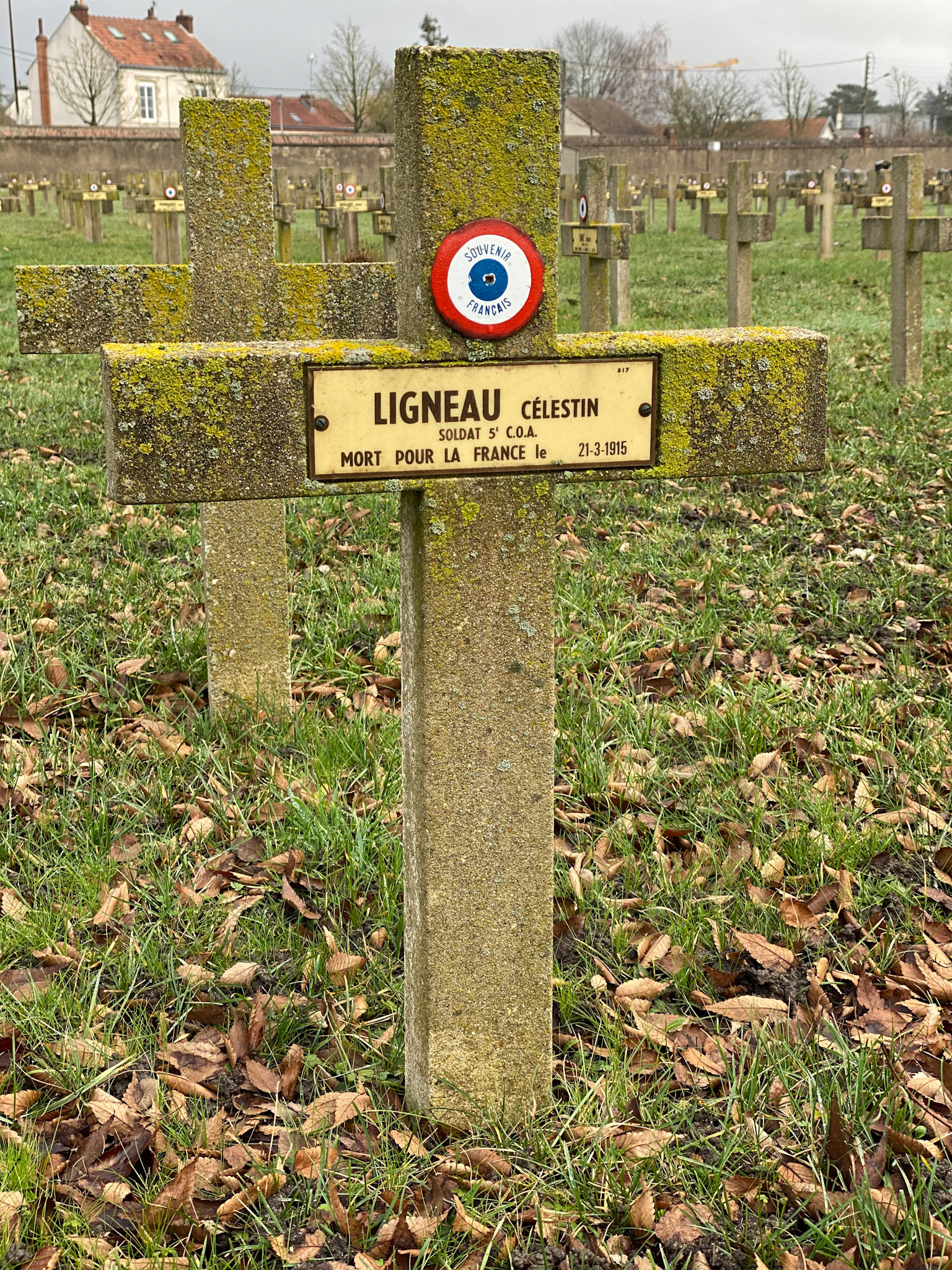 The tombstone of a French soldier killed in WWI in the Grand Cimetière d'Orléans (Orleans Grand Cemetery).